5-Axis Machining Center
Zeman Tool has 5-axis machining capabilities, innovations that offer a high level of versatility and accuracy. Multi-axis machine specialists operate this advanced technology, allowing Zeman Tool to efficiently manufacture complex products with shortened standard lead times, providing strategies to lower costs.
5-Axis Machining: Innovation & Versatility
DMG MORI DMU 50
This is our 5-axis machining center. It has a swivel table for 5-axis simultaneous machining, high work piece weight limits, a large tool magazine, and an 18,000 rpm spindle.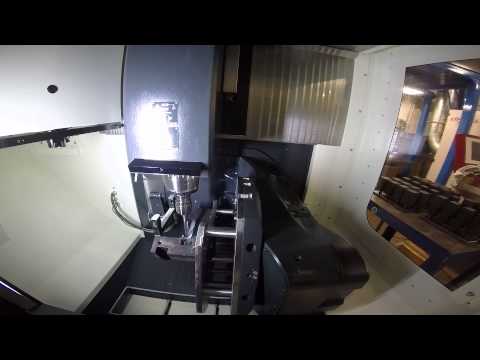 5-Axis Machining Video
Watch our DMG MORI DMU 50 perform heat-treated cam repair utilizing a swivel table and 5-axis machining.
5-Axis Machining
Our 5-axis machining center provides the ability to process five sides of a part in a single setup. This is both efficient and highly accurate because the machining process is reduced to a single set-up.